While I was doing some spotting, I found out that I always have a crush on old stuffs or handmade things.  So, i'm going to give you the essentials of an Old Spirit decoration.  These objects completely out of our era give the impression of telling a story, maybe the one of their former owner… Ok frequently, they are unused but still the time where they come from can be seen through their looks.
It comes a day when we have to leave mommy and daddy's house. We face the windings ways of the administration and all that paperwork. Anyway, it's not what I want to talk about! I'd rather talk about the day you sign your new lease and you have an all new paintable place. 
What could be better than a bookcase to tell real stories.
This is a bookcase, Maison du Monde, 149€
  For a romantic or feeric atmosphere, the glam lamp is a must have.
To write or create stories, the typewriter is our best ally.

Typewriter, Twenga, 89€
A double utilisation who associates travels and a lower table, the trip trunk. 
Wood box, Price Minister, 39€
 A welcome to my world for all my guests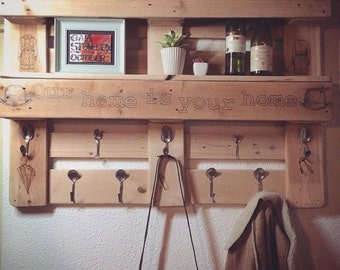 Coat Hanger, Décoclico, 119€
 A little cocoon for afternoons at home, the Marsupilami couch
 Cocoon Bed, C Discount, 315€
To finish, my little crush: the bench-box!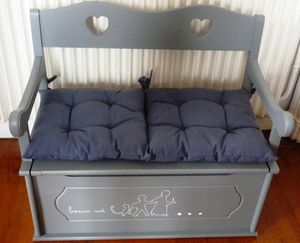 Banch, Amazon, 149€
I hope my suggestions gave you a lot of ideas, here are  some websites and places to discover the Old spirit style.
–  Thrift-shops for furnitures: La rue des Rosiers, 93400 Saint-Ouen
– Troc.com
Or la Petite Bricoleuse for more DIY.
Comments
comments